The Compare tab of any Facebook campaign dashboard lets you quickly compare multiple campaigns side by side without having to generate a PDF report.

The current campaign's results are always listed first. Select another campaign from the drop-down and then click Add to view those results side by side. Compare up to 5 campaigns at a time.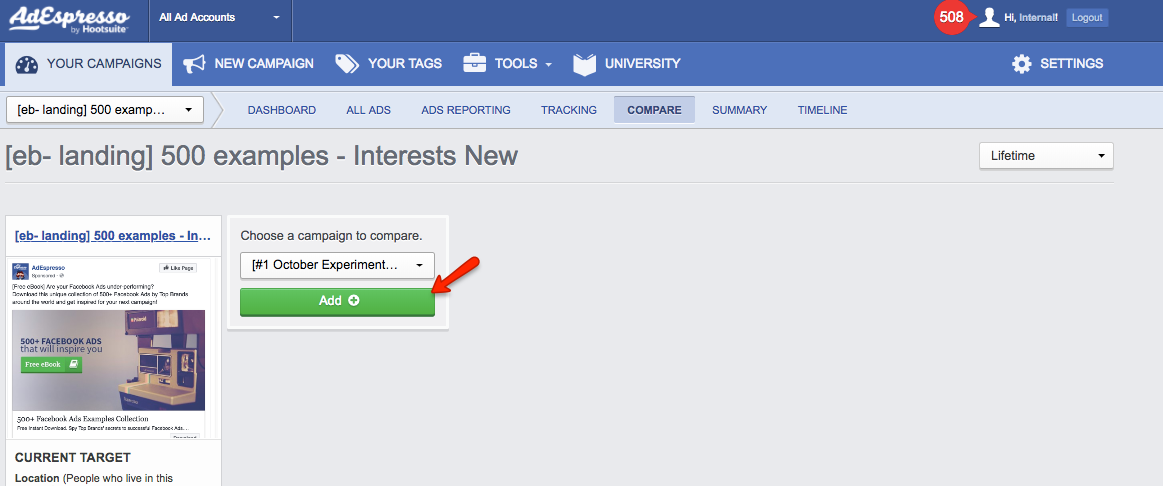 To help you easily compare the selected campaigns, you will see a trophy icon next to each winning metric across the campaigns.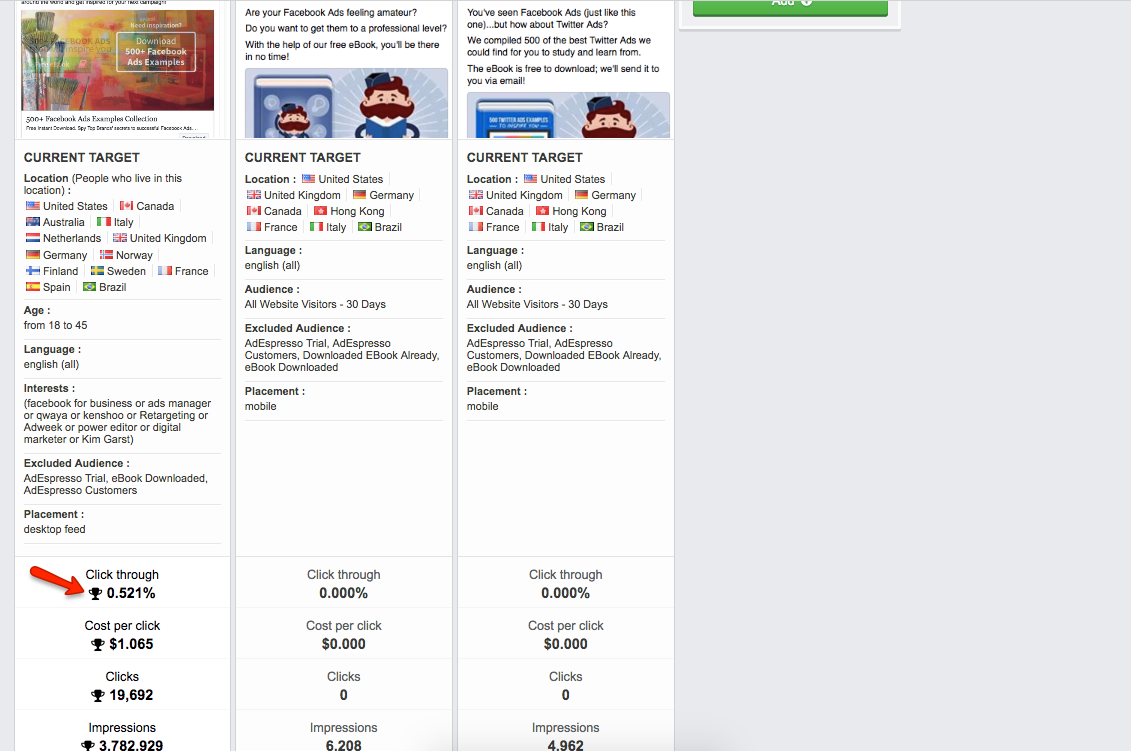 To learn more about how to analyze your campaigns, take our course in the AdEspresso University.