The Compare tab will let you quickly compare multiple campaigns side by side without having to generate a PDF report.  To locate this tab, just go to any campaign dashboard and click the Compare tab towards the top of the screen.

From here, we can see the results of the campaign we are currently in. To compare multiple campaigns, just select the next campaign you want to view and click the Add button. You can compare up to 5 campaigns on this page.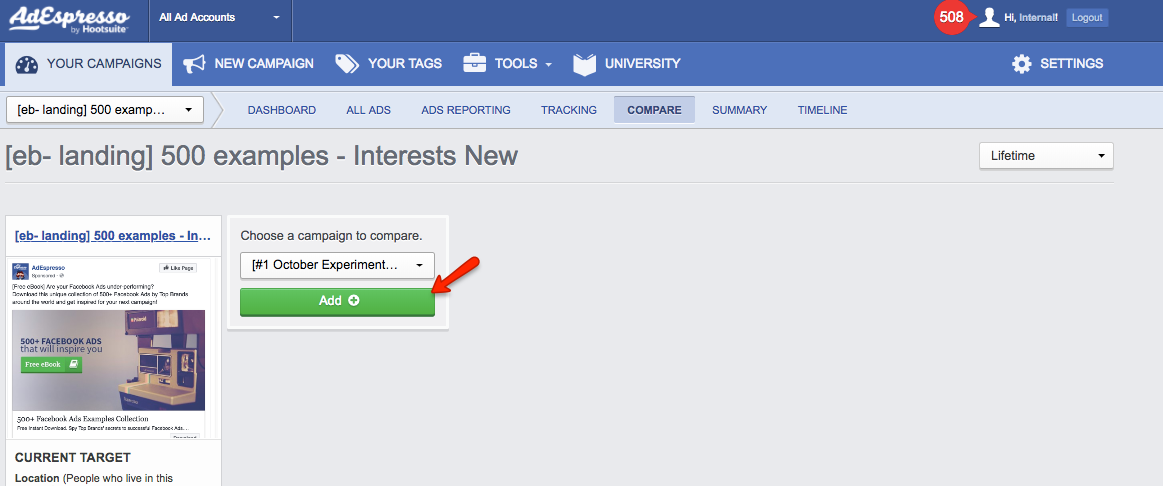 In order to help compare these easily, you will see a trophy icon highlighting the winning metric in each of the campaigns.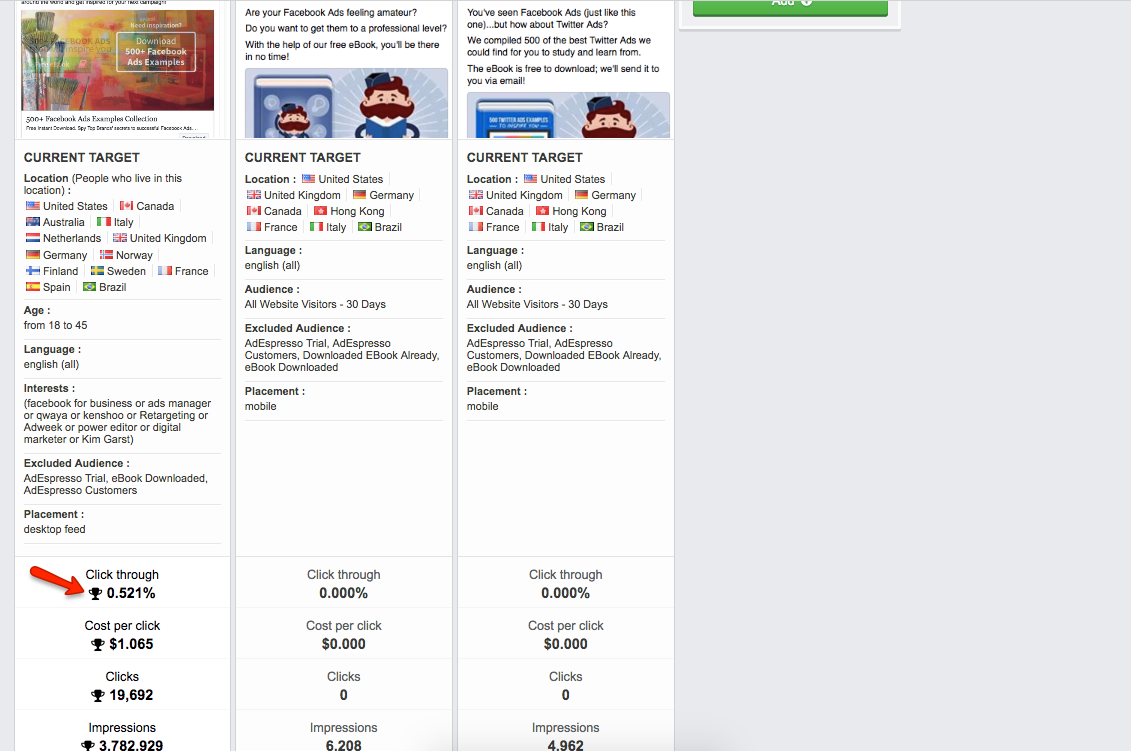 Want to find more information on how to analyze your campaigns? You can take our AdEspresso Course located inside the University section.