So you have your campaign running optimized for clicks until you have enough conversion data occurring every week on your campaign. Finally, you have 25 conversions every single week consistently for 2 weeks now and you would like to optimize from clicks to conversions. How do you do it?
From your campaign details box, of course!
Just navigate to your campaign dashboard, and right below the main graph you'll find the Campaign Details box.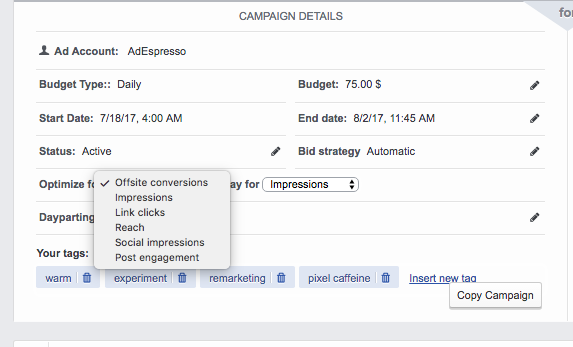 Once you are at the campaign details box, just click on the pencil next to Optimize for:  Pay for: section and you are able to edit the campaign's optimization goal and billing events as you see fit!
Looking for more information on your campaign optimization goal? Check here!