Yes, you can! On each step from Step 2 onwards, you can save your campaign as a draft, so you can resume building it later without losing your work.
NOTE: AdEspresso does not automatically save a draft of your Facebook campaigns - you must click Save As Draft at the top of the page starting on Step 2 of the campaign creation process.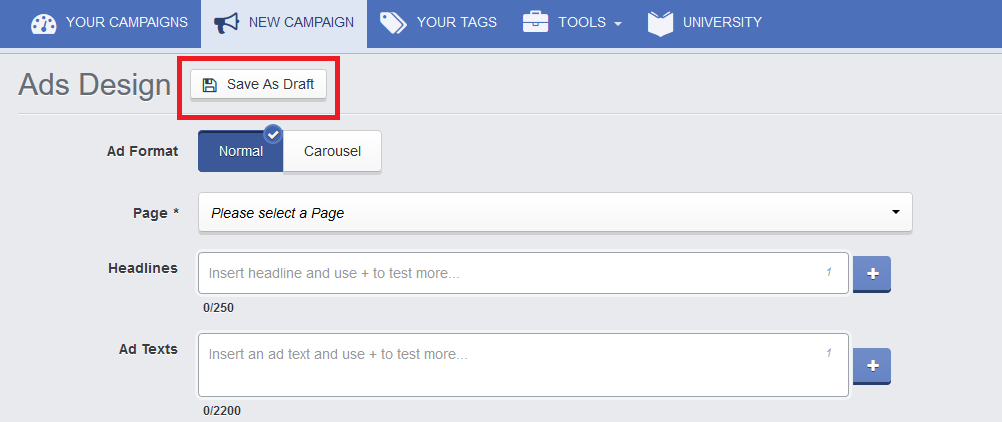 Restoring saved drafts
Find your saved campaign drafts in the campaign drop-down list, or select Go to your dashboard in the drop-down list to find them all listed there.