In AdEspresso, you can define automatic rules that will be checked and applied for you daily (or hourly for Enterprise plans). When you are on your dashboard, click over to the "tools" link at the top, and select "Optimization Rules", circled in red.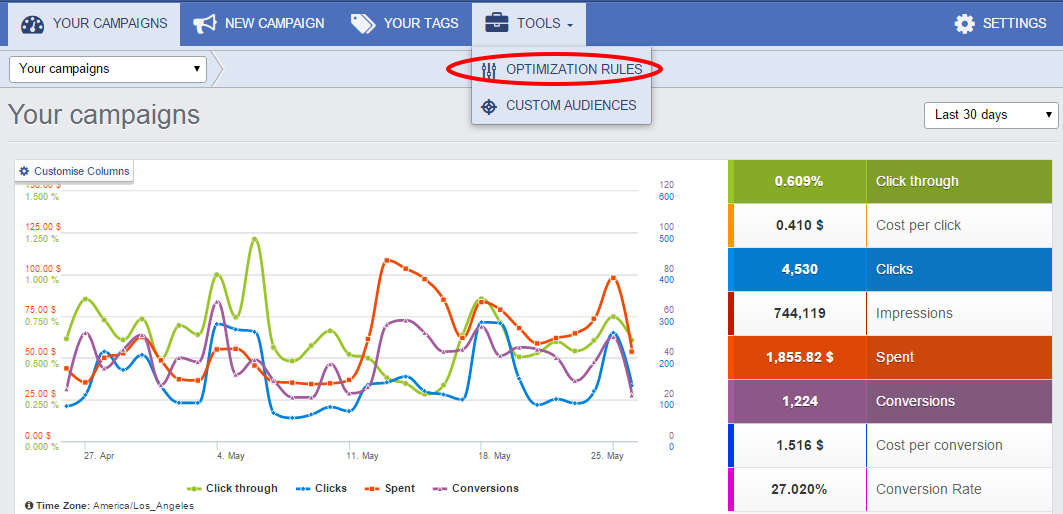 This will take you to the Optimization Rules page, where you can see a list of any rules you have already constructed and a button to create new rules. 

The way our Rules Based Optimization works is you construct a sentence, or a "rule" to be applied to the campaigns you designate in each campaigns dashboard. To create a new set of rules, you can click the dark blue "create new set" button.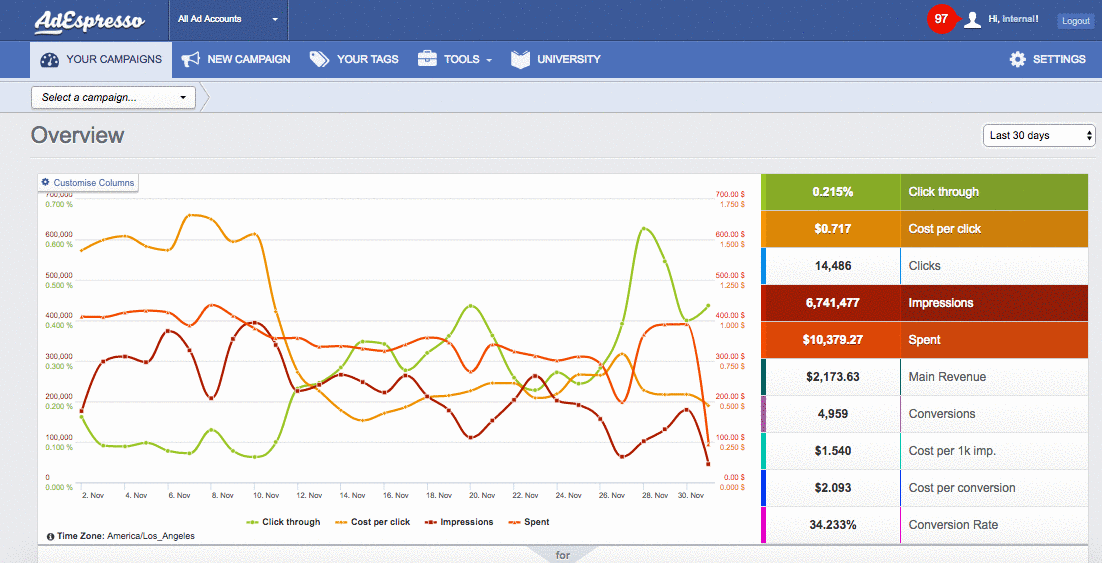 Everything that is blue and underlined can be changed to construct your rules. You can automatically increase, decrease, or pause your ads, campaigns, or adsets using these rules. The possibilities are near endless, and they are constantly being improved upon by our team to take the stress of analyzing your campaigns out of your days' tasks.
Some samples of rules you can create and  apply to your campaign include: 
If an Ad has received more than 100 clicks and the average CPC is > $5 then stop the ad
If a Campaign has an average Frequency > 10 then pause it
If an Ad has a Cost per Conversion 10% lower than the campaign's average than decrease the bid by 20%
It's a good idea to do some initial research into your campaigns performance to get some ideas for what sorts of rules would be valuable to employ, of course, but after you create the rules we take care of the rest for you!