To create your Carousel Ads (also known as Multi-Product Ads): just select any type of campaign that support Carousel ads (External Website, Mobile App Install ... ) and proceed to Step 2.
Here you will find a switch to go from single image/video ads to Carousel.


If you select Carousel, you will be presented with a new form to add all your elements: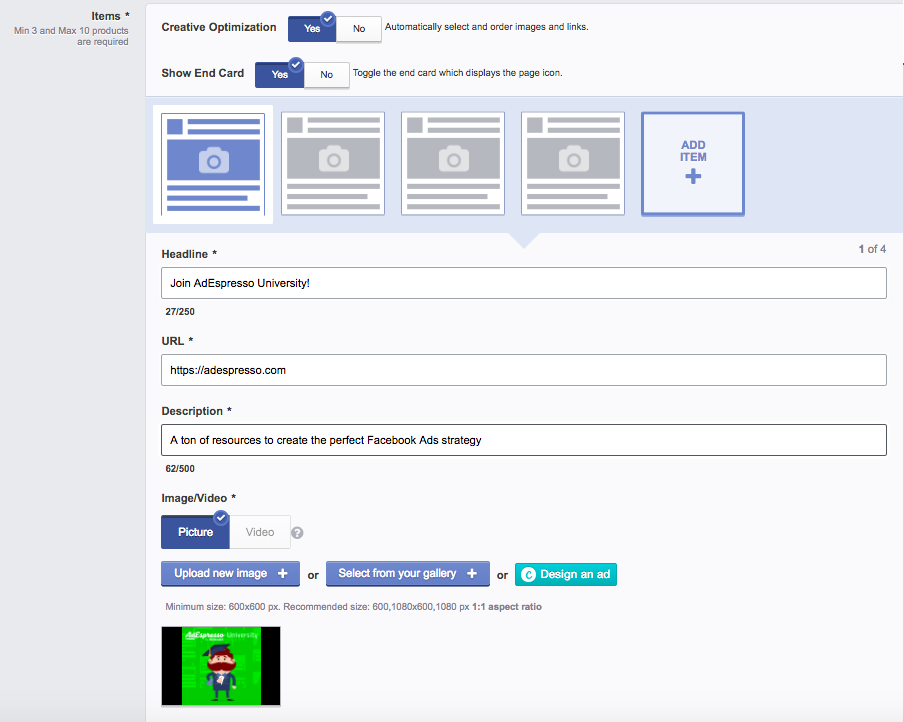 You will need to select each box to upload the images for each of your carousel cards within the campaign. There should be between 3~5 different cards in the carousel creation area, clicking each box presents the area to upload your images (and all of your creatives!) for that card.
You can check the preview for your entire carousel ad in the preview and placement box once everything has been uploaded for each card.  
Remember:
you have from 3 to 5 elements available if you select the element order
you have from 3 to 10 elements if you leave Facebook optimizing for the best elements
You want to know how to take full advantage of Carousel Ads? Have a look at our blog post!