On AdEspresso
For each campaign on AdEspresso you have logs of what happened to the campaign and some extra details about changes made by rules directly from the Campaign's Timeline! You would just need to select the Campaign and click on the Timeline tab.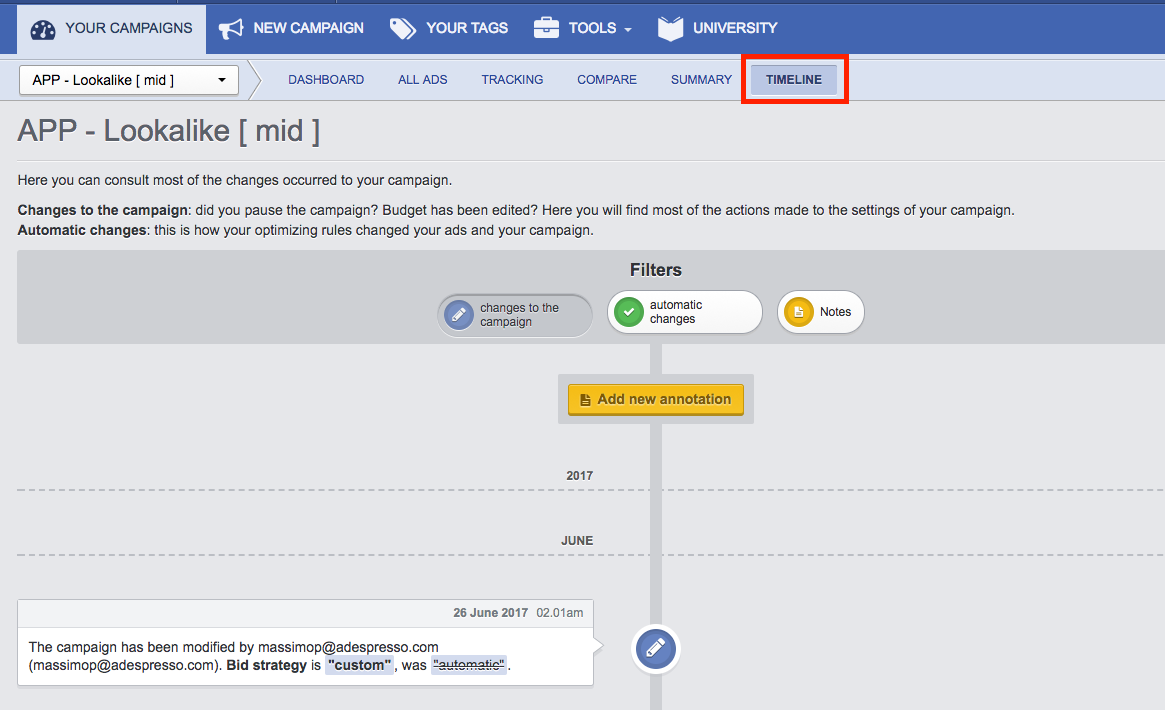 Clicking on the blue pencil icon,  you can always check the changes that have been made to the campaign and gain information about who made them and when the edits where made.
The green icon will show you all the changes applied to the campaign by the Automatic Optimization.
If you are making some edits in a campaign and would like to leave a note on them, you can easily click Add new annotation to do that!

You would be requested to choose a date and create a brief description about the change just as a reminder or a hint for your co-workers or future self. Just click Save when the note is made and the game is done!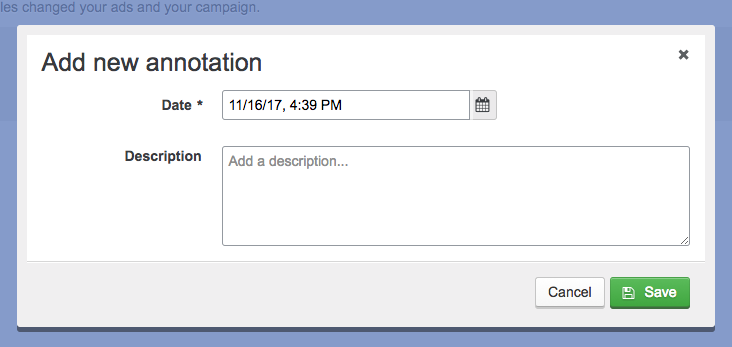 Annotations can be added, edited and deleted at any time. 
On Facebook
If you are looking for something more specific, you can review your logs on Facebook.
To see this kind of information on Facebook:
Go to your Ads Manager (www.facebook.com/ads/manage);
Click Campaigns, AdSets or Ads;

3. Click on the check box next to the campaign, AdSet of Ad you want to view;
4. Click to open the side panel;

5. Click the Activity Types dropdown menu and choose Account. Your activity history displays for your ad account.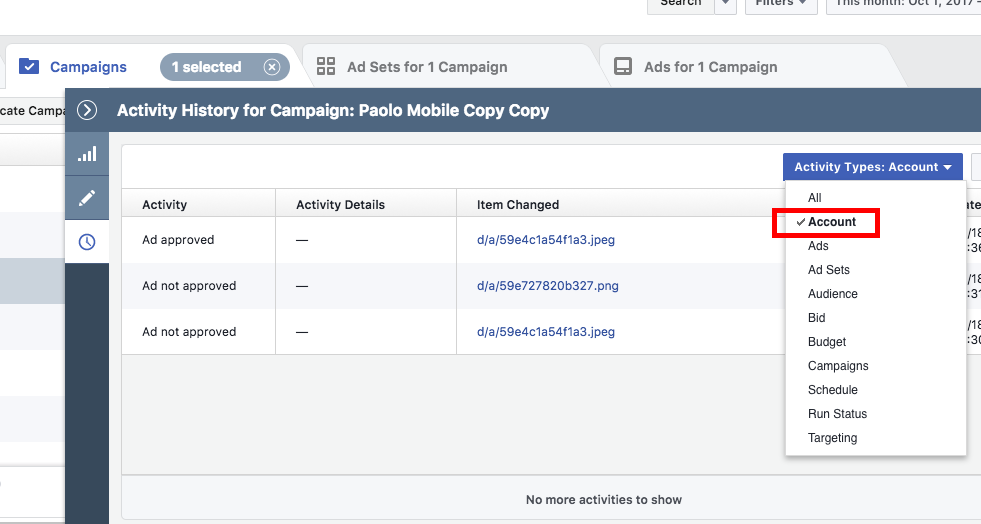 You'll be redirected to your account history broken down into activity, activity details, item changed, name of person who changed it, date and time.