If you want to create different audiences to use in your campaign without having to set up the entire campaign, you can do so by using the Asset Manager, which can be found under "Tools". The Asset Manager is your go-to for all audiences types, including Custom and Lookalike Audiences! For full instructions on how to create them, check out our handy guide here.
Once you have create your audiences, you'll be able to organize them in folders at ad account level and access them any time you want without having to create a new campaign. Also, you'll be able to filter your audiences by using the search bar located at the top of the page.
Now let's see how you can create your Saved Audiences! From "Tools" just select "Asset Manager" and you'll get to the main page from where you'll be able to create and manage all your audiences in AdEspresso.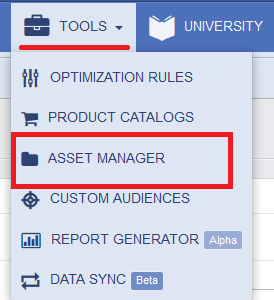 To create a new saved audience, select the green "New Asset" icon on the right of the screen and then "Create New Targeting".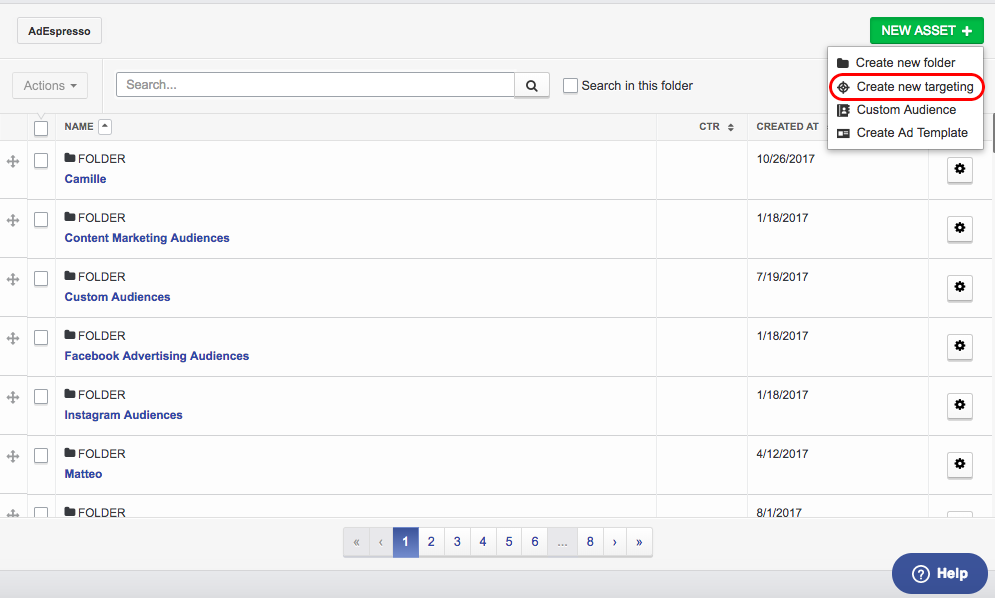 Then name your audience, select your criteria and click proceed when finished and you will have a brand new saved audience to use when creating your next campaign.