How do you change your email address that is used to login to AdEspresso? Just head over to your account settings page and from there you will see two boxes, one has your application settings on the left and on the right you will find your subscription settings. 
The application settings is where you can go to edit your account's email address. Just click on "edit profile" to change your accounts Name, Email, Company and Country fields.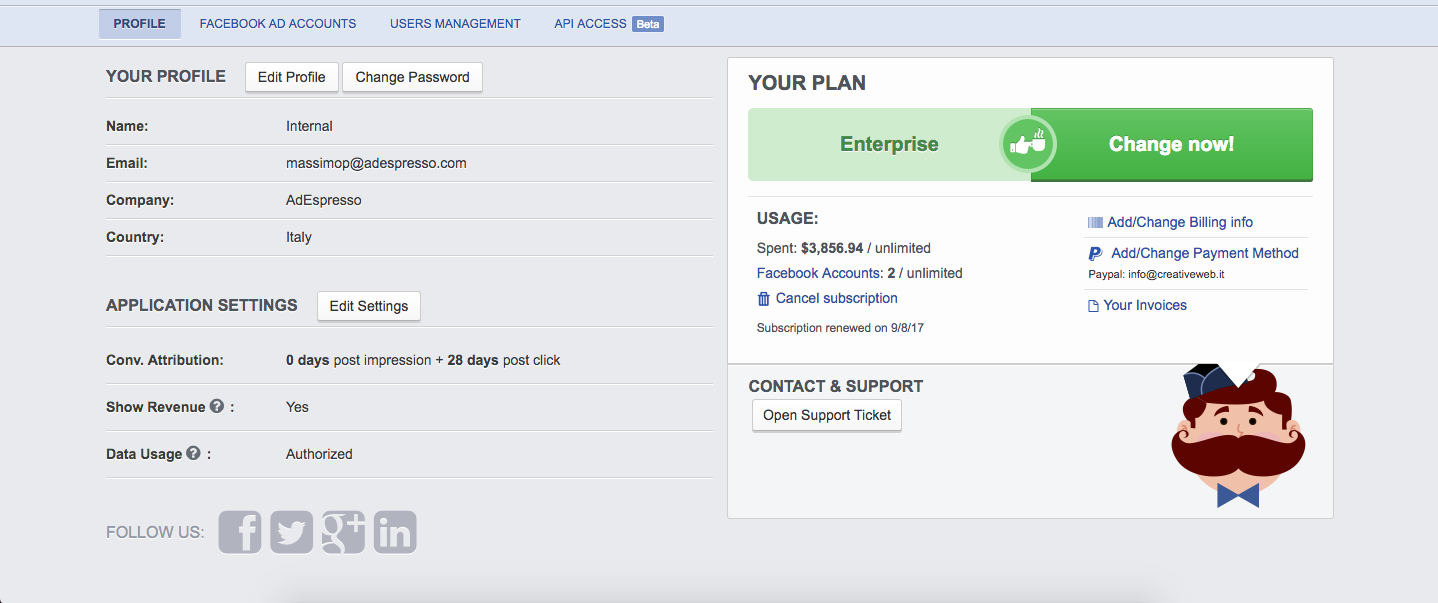 In the "Application Settings", you can set your conversion post impression and post click conversion attribution (you'll find more info on how to do that here).
From here you can as well opt in or out of displaying revenue values on your dashboard (more info in this article), and authorize data usage on your account.