You can view and print all the invoices concerning your subscription. They are available on your profile which can be easily reached from the Settings gear.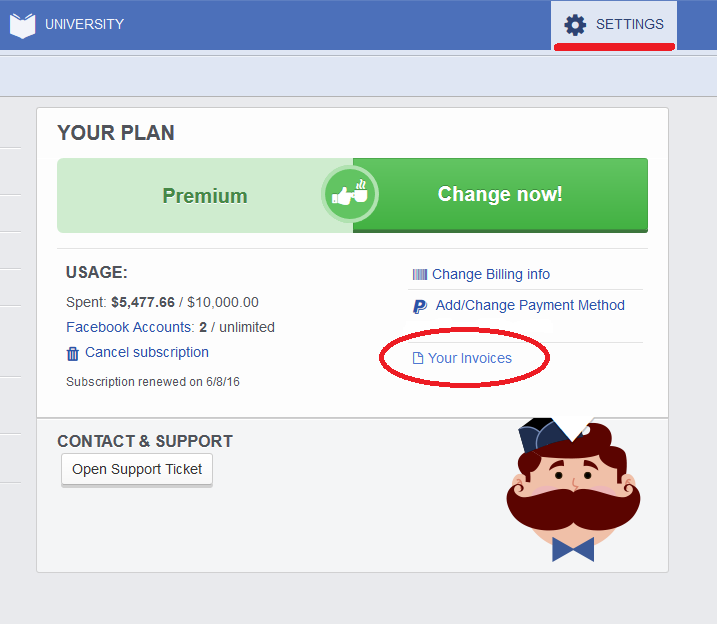 Click Your Invoices. A pop-up will show with the list of all your payments. If you want to see the details of your payments, just select the one you need and click on the eye button under View/Print: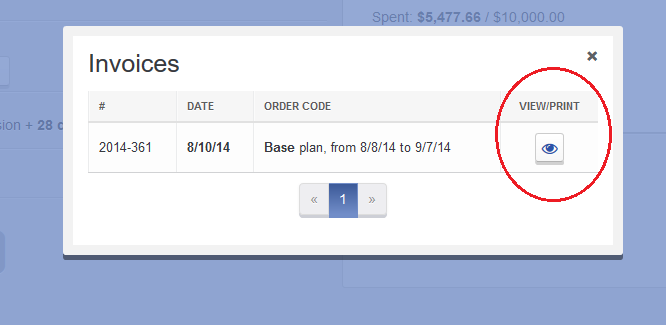 At this point, you'll be able to see the VAT with all the details, and by clicking Print, you'll also be able to download the invoice as a PDF.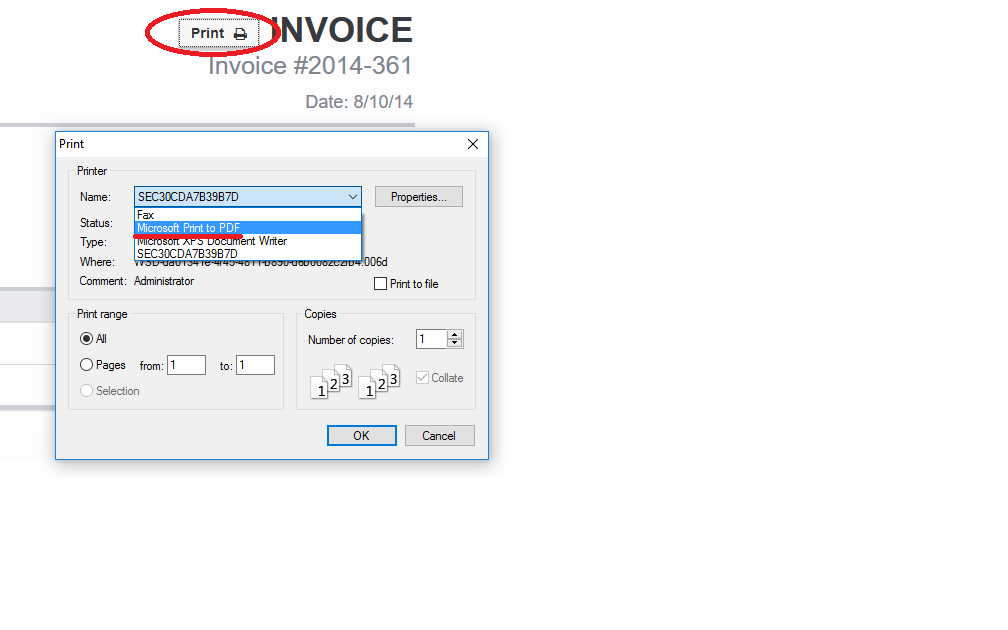 Please keep in mind that it could take few days for AdEspresso to generate your invoices, because they are generated only when the payment is settled (this may depend on your bank's process time).