There are things that can get in the way here and make it difficult for you to find the campaigns you are looking for. Try to check for the following occurrences:
You are only looking at active campaigns on Facebook
However your campaign has dayparting, and is paused/non delivering. Ensure you are not filtering for Active campaigns. Also, Paused campaigns can appear lower in the list.

You have a default filter that is cutting out some of your campaigns from the list
Ensure you don't have any active filter if you are looking for your new campaign!

You are looking at the wrong Ad Account
Beware of names! Ensure you are checking the right Ad Account by looking at its ID
Here is how to find your Ad Account ID on AdEspresso on your Facebook Ad Account page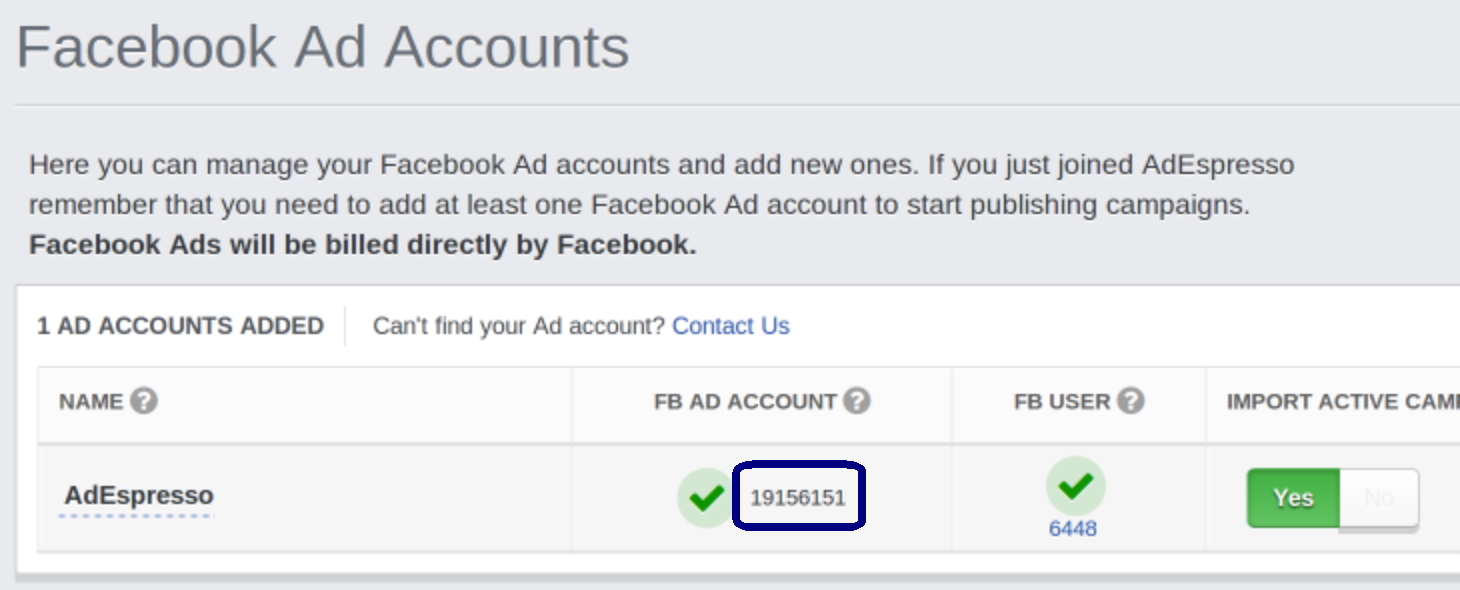 Then you can go to Facebook and look at The URL to see if the Ad Accounts match: