When viewing your ads live on Facebook, you may notice a little grey note below the Page name that says "Posted by AdEspresso".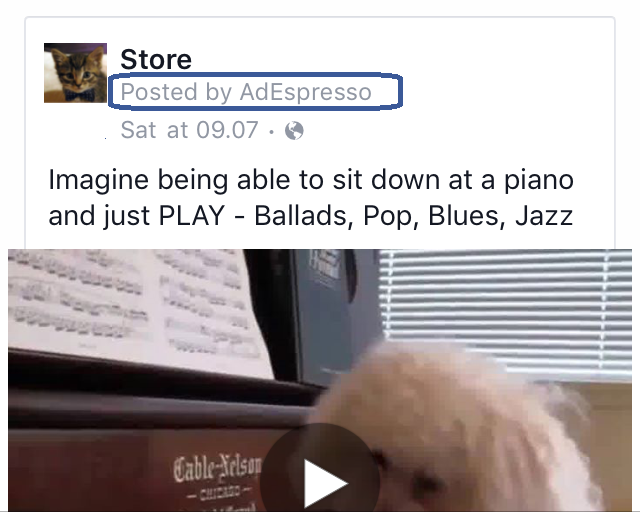 This is only visible to users who have managing permissions for the Page, so you can keep track of who did what. It is not visible to Page visitors or viewers of the ad.
Similar information displays for Page posts. The note says "Published by [your name]" below the Page name.
Look at the post here
- As an Admin of the page, this is what I see when I view the post in Facebook: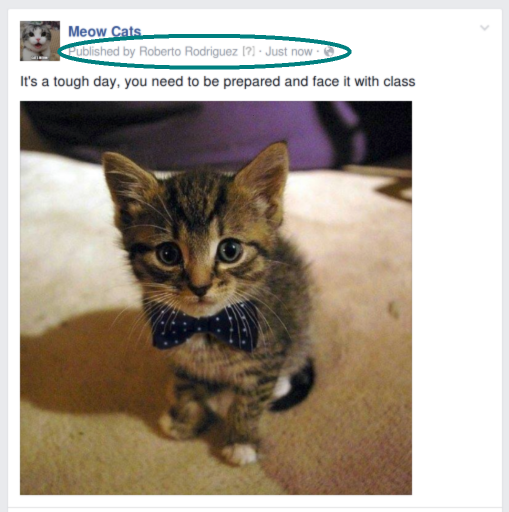 - If I'm not signed in as a Page Admin, I see only a post published by the Page: