There are a lot of reasons why you may end up wanting to add additional parameter to your URL, and is just the perfect way to add useful information and identifiers to your ads destination URL.

We have a separate section for Google Analytics slots, and you will find instructions here, but if you are looking for more broad parameters to pass, this is the right section for you.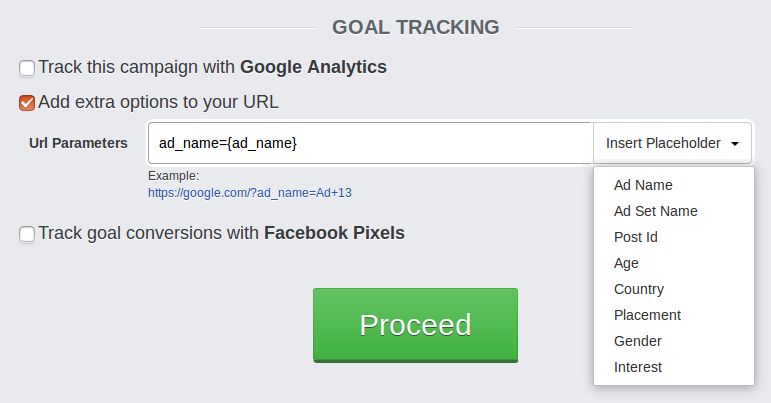 You can add any extra to your URL, and you will get a preview on how your URL will end up looking after the extra info are added.
We created place holders to let you attach some of the campaign's info that may change from ad to ad to better track your campaign.

Special characters as ? will be escaped in order to have the URL working :)