If your campaign at Step 5 doesn't look like this: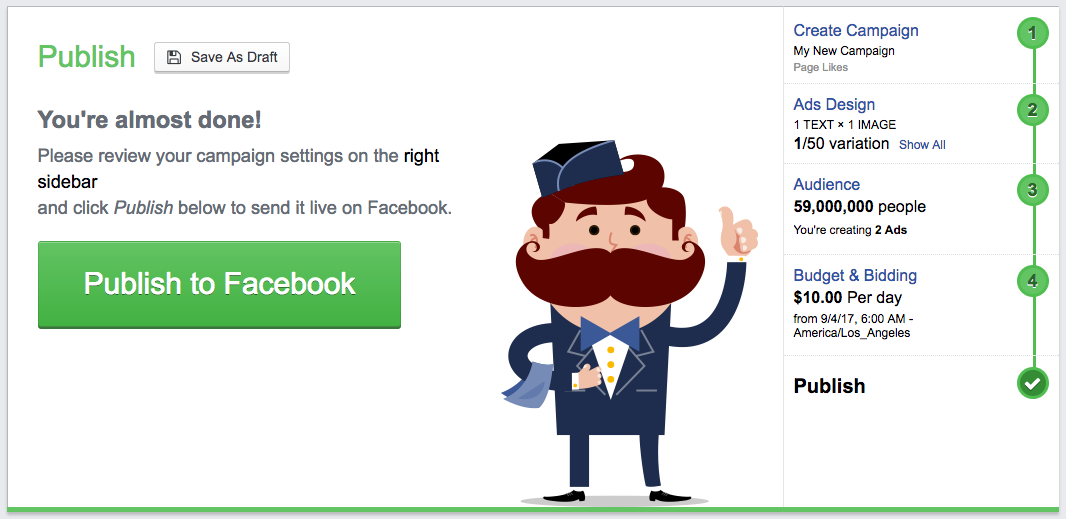 and is missing the big green button in the middle, we may experience difficulties with your current locale.
Try changing the current settings from your profile page here by clicking on Edit Profile button and setting your locale info on English (or General English), this should bring back your Publish button.
You will need to logout and login again on AdEspresso to see changes.

This will only change your locale on AdEspresso (how dates and number are showed) and won't touch your Facebook settings!