If your campaign at Step 5 doesn't look like this: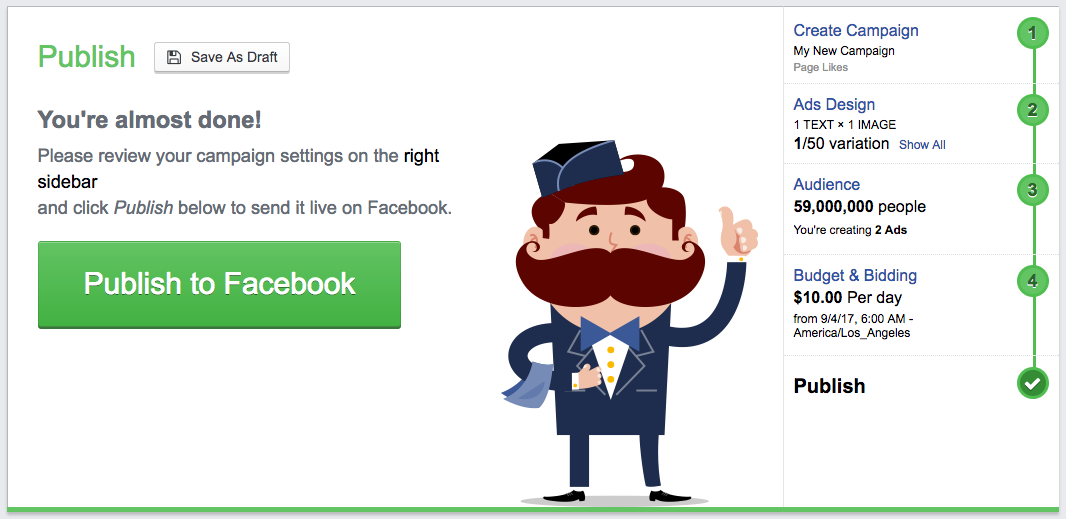 and it's missing the big green Publish to Facebook button, this is a known issue that means AdEspresso may be experiencing difficulties recognizing your current locale.
To fix the issue, navigate to your Profile page in your AdEspresso account Settings, click Edit Profile, and set your locale to English (or General English). Save your campaign as a draft, then sign out of AdEspresso and sign back in, and this should bring back your Publish button.
This will only change your locale on AdEspresso (how dates and numbers are displayed) and won't touch your Facebook settings!