In AdEspresso, it is very easy to go to your ad and moderate the comments! This is a great way to directly engage with your fans and customers. On your campaigns dashboard, you want to scroll until you see the Relevance and Engagement box.  In this box you will find information about the post, including a link to see and moderate the comments.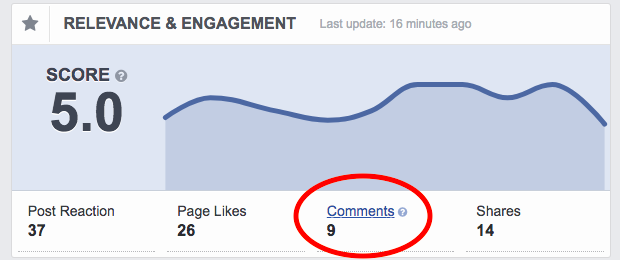 When you click on the comments, a pop up opens that has a list of all of the ads in your campaign so that you can see which ones have comments and the all of the engagement.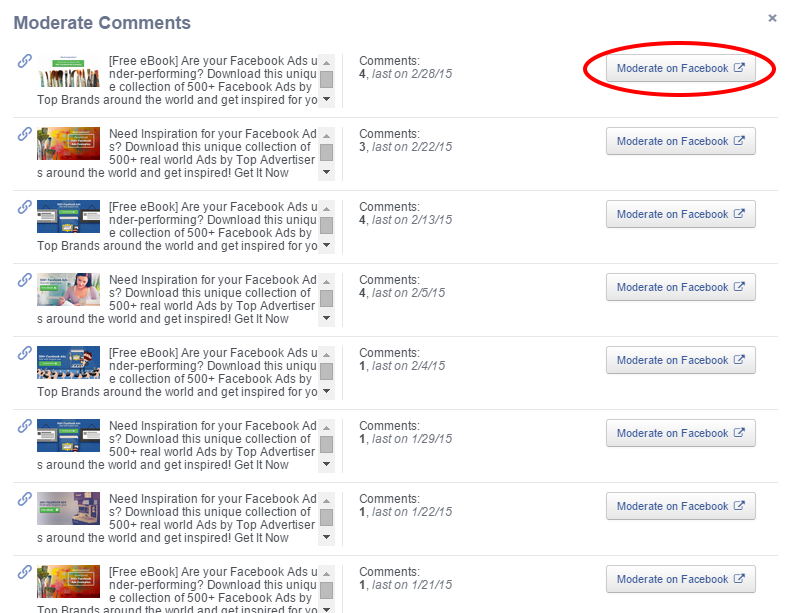 From there, you can click on each ad and go straight to the ad on Facebook where you can moderate and interact with the users who have engaged.
Note: Moderate comments does not work for page likes campaigns only.