In this article, we will see how to:
Edit your Ads
Clone your Ads 
Delete your Ads
Edit your Ads
If you have some ads that are underperforming, you may want to edit your creatives or targeting.
Once you are in your campaign's Dashboard, click on the All Ads tab. If you click on Expand all, all of your ads and adsets will be visible. Next to each adset, you will see "edit target". Next to the ads in your adset, you will see a box that says "ad actions" and from there you can edit the creative for the ad.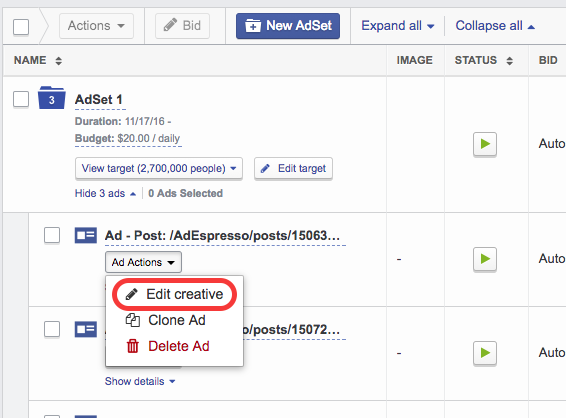 Once you click on edit creative for example, you will be prompted with the editing tool.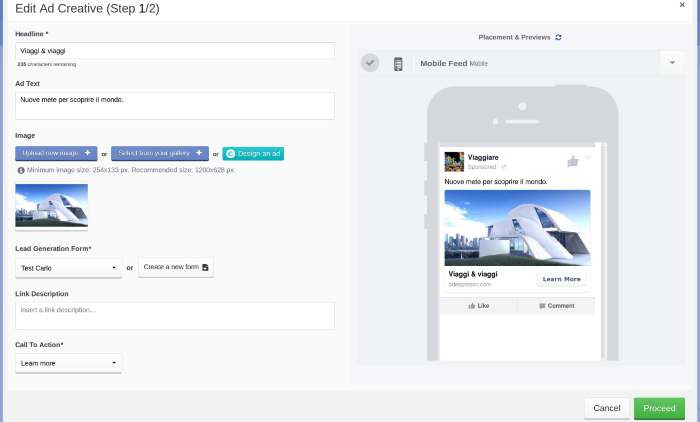 You can also use the Image Editor tool to edit the picture of your Ads simply clicking on the little pencil icon to access it. Find out more about Image Editor here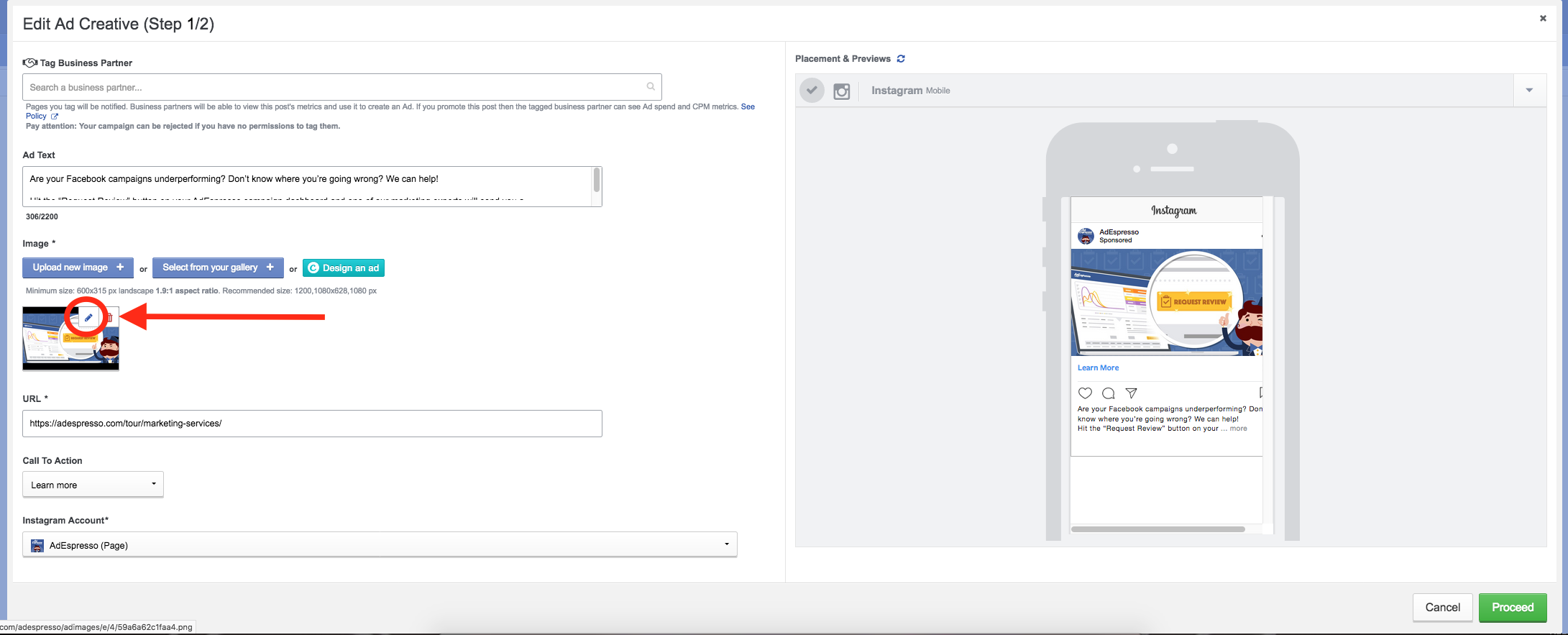 Make the changes you need, and click on the proceed button.
Now you will be asked if you wish to edit this single ad, or all the ads that had the same traits you have just changed.
In this case, I changed the picture of the ad, and since there is another Ad in the campaign that was using the same picture, AdEspresso is asking me if I want to also change the picture in other ad.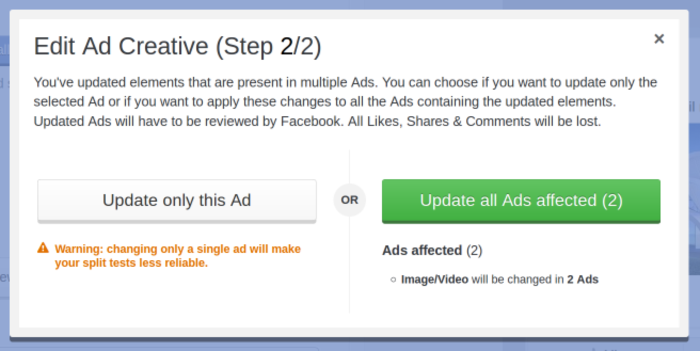 We always suggest that you update all the ads involved (the green button!) so you can keep testing a uniformed design that will allow you to see the results for the new picture more quickly.
Click on your choice, and after a moment your changes will be applied. You are done! 
Delete Ads
If you need to delete an Ad, you can go on the All Ads Tab of your campaign, open the AdSet with the ad you wish to delete, and from the Ad Action dropdown menu, you can select Delete Ad.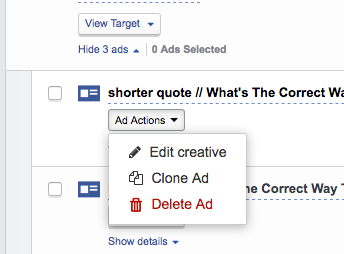 Note: This will delete the ad both from AdEspresso and Facebook. 
Clone Ads
To clone an Ad, you can go on the All Ads Tab of your campaign, open the AdSet with the ad you wish to clone, and form the Ad Actions on the dropdown menu you can select Clone Ad.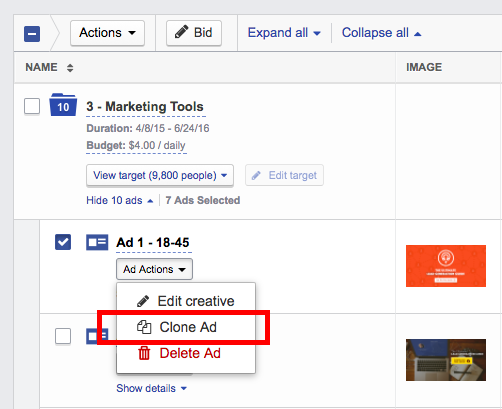 A window will pop up with the different options available, you can:
edit the Ad's name
choose the destination AdSet
decide the status (play or paused) of the newly created ad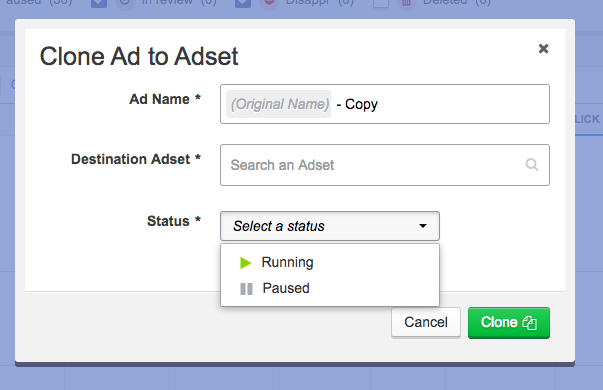 Social proof is maintained on cloned ads from the original post.