Each campaign has its own dedicated dashboard within AdEspresso. In the campaign dashboard, you'll find comprehensive results for that specific campaign, and a summary of its details, target, and performance.
The campaign's Summary tab displays even more details including the ad previews and split tests running for the campaign.
To find a campaign's dashboard
Click Your Campaigns on the main navigation bar.
Click Search a campaign, enter the campaign name, and then click on the campaign you want to review.

Alternatively, click the Facebook Campaigns or Google Ads Campaigns tab, filter to find the campaign within the full list, and then click the campaign's name.

The dashboard tab's main graph displays the campaign's metrics over a selected period of time. Change the time period with the drop-down in the top-right corner.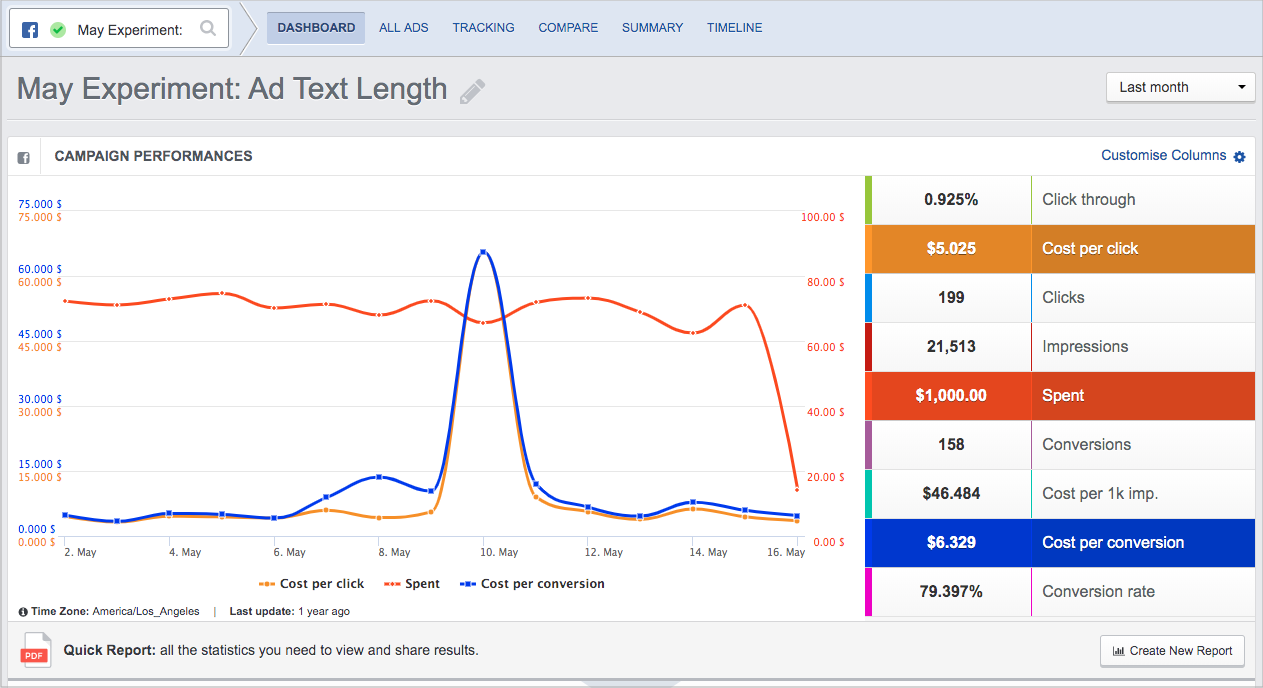 Below the graph are the campaign's details and target. Campaign details and Google campaign targets can be edited from this dashboard. Facebook campaign targets must be edited at the adset level.
Facebook conversions
When viewing conversion results for a campaign, keep in mind how many conversion events you selected to track in Step 2 of campaign creation, and which one was designated as the Main Goal. The Main Goal is also indicated in the campaign's Summary tab.
If a campaign is tracking multiple conversions, keep in mind that the Conversions metric on the main graph reports only conversions for the Main Goal. If revenue tracking is enabled in your account, the graph will also display Main Revenue (main goal only) and Total Revenue (all goals) from your conversions. Learn more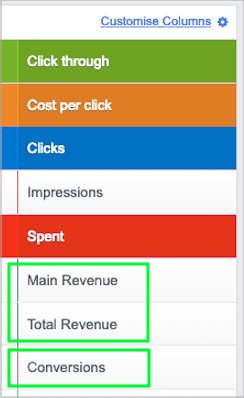 To find a breakdown of all conversions, scroll down to the Goals Performance section of the Goals/Conversions widget. Here each conversion is listed separately along with its metrics. The main goal is identified in the list with a star.


Imported Facebook campaigns are an exception; for these, the Conversions metric in the main graph is reporting an aggregate number of all goals being tracked, and imported campaign dashboards do not have the Goals/Conversions widget.
Note that if a campaign's Main Goal has 0 conversions, the Top Performing and UnderPerforming Ads widgets remain blank.